iLLBliss Uncovers Track Listing & Art For 5th Studio Album
Oga Boss, iLLBliss is certainly taking no chill. The father of one is bout' to go hard on them rappers as he begins the campaign for the release of his 5th studio album titled "illy Bomaye"
The 9 track album boast of production credits from the likes of KezyKlef, Tha Suspect, Big Foot,Major Bangz and XYZ.
The album has features from Praiz, Cynthia Morgan and Tha Suspect.
Peep on the track-list below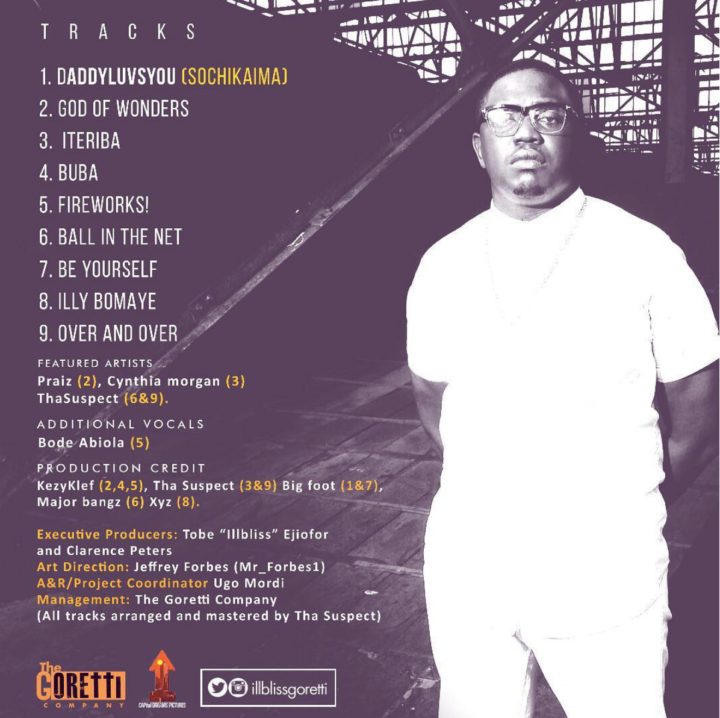 An enthusiast, a uniquely defined gent who is down to earth. Humility and honesty is my middle name, reaching out to youth by offering a push towards career development.
Latest posts by Eric Victor (see all)