Donald Trump Bans NBA Winners Golden State Warriors From White House
US President Donald Trump is in the news again for some fresh controversy following his banning of NBA winners Golden State Warriors (GSW) from visiting the White House as part of their victory celebrations.
He made this declaration after GSW star player Steph Curry reportedly said he does not wish to attend. According to BBC, Steph had stated categorically that "I don't want to go", adding that not going would show that the players "don't stand for… the things that he's said and the things that he hasn't said in the right times". Steph added:
I don't think us not going to the White House is going to miraculously make everything better, but this is my opportunity to voice that.
Trump then responded via his Twitter account that he invitation had been withdrawn. This drew other NBA players like LeBron James & Kobe Bryant to react, James particularly describing Trump as "U Bum" and stating that it used to be a pride to visit the White House before he came along.
Read the tweets below: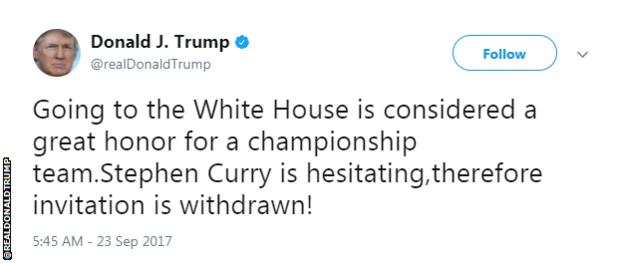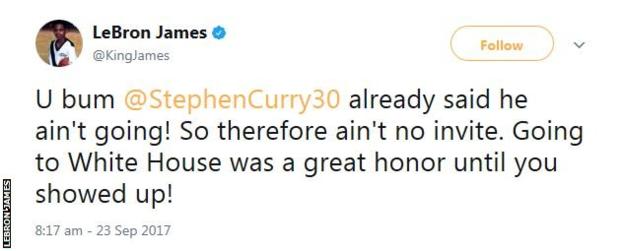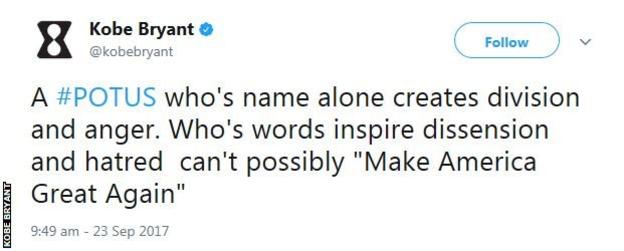 Trump further tweeted: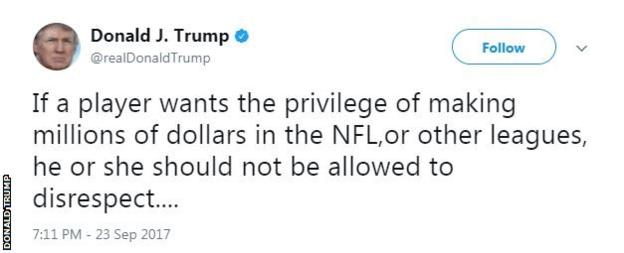 Golden State Warriors then released an official statement addressing the situation:
An ace writer and a poet, outgoing and gregarious with an electrifying personality second to none. Love taking calculated risks, the prince of patience ruling till eternity. Lawrence is the name and i say hello to you!!!